Factory and Plantation Land
PT. Berkah Fukuokindo Indonesia, as an Exporter and Importer, has a Factory and Partners in Cooperation for the Plantation of Nucleus Plasma Farmers
Customers from Around The World
Customers of PT. Berkah Fukuokindo Indonesia consists of customers from several countries
High Quality Products
PT. Berkah Fukuokindo Indonesia prioritizes to produce high quality products
PT. Berkah Fukuokindo Indonesia
PT. Berkah Fukuokindo Indonesia is a processing coconut raw material factory from Indonesian agricultural products. With professionals and experienced staff we always innovate to produce a new products based on our motto "Quality, Delivery, Safety and Cost" which result very competitive for the same product from other manufacturers.
Built on 10,000m2 of land located in Sigi, Central Sulawesi and equipped with modern production machine facilities, we want to be a leader as a producer of processed coconut products supported by the abundance of coconut raw material sources in Central Sulawesi, Indonesia and as a tropical country. This is a present from us, PT. Berkah Fukuokindo Indonesia's for the people of Indonesia and the world to get satisfaction from processed coconut products whose the market are getting bigger with our wholehearted services.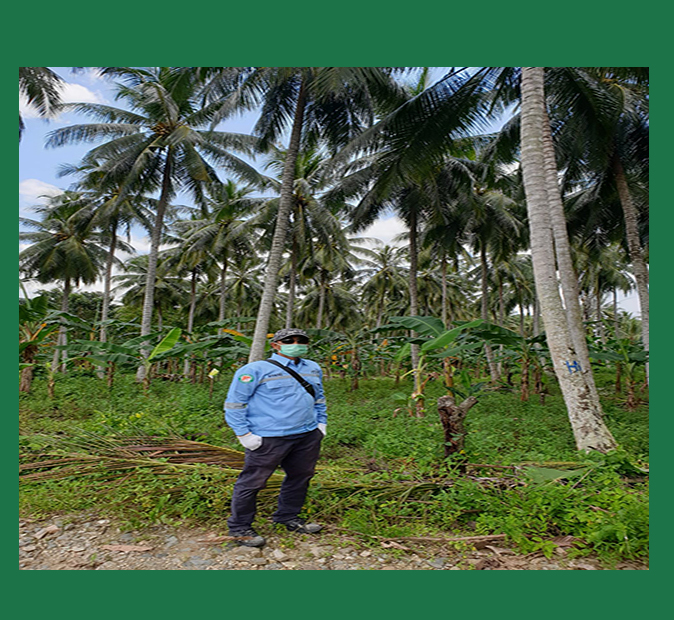 Product Brand
The production of coconut raw materials processed by PT. Berkah Fukuokindo Indonesia uses a brand with the name "Penjalang Lingsing" which is tailored to the type of available production. This has a meaning which is to flow continuously for the common good. We have a mission and vision so that we can always adapt to any developments and changes without forgetting tradition with the hope that it can always be useful for anyone and anywhere who is full of responsibility and dignity.
Board of Commissioners and Directors
PT BFI